Field notes:
Welcome to this ancient country that boasts a unique cultural heritage, rich history, UNESCO World Heritage Sites and a pluralistic society.
It is a country where you can get easily lost within its skin as its home to the fourth holiest Islamic city, medieval rock churches, the world famous Simien and Bale mountains, the mystical Omo Valley, its very own little Italy, dances that reign in from the time of Moses and above all, food that will fascinate your taste buds whilst questioning the very root of human existence! Yes, welcome to Ethiopia, a country that has left me with remarkable, dusky romantic memories of a country that the world thought it knew.
A place where I made incredible friends, sat down with its then Prime Minister Meles Zenawi in a discussion that changed my sphere of thinking and a country where I tried Khat…
I think the unfortunate natural tendency for many is that when you hear the words Ethiopia, a sudden cringe or sympathetic smile emerges, it may be that for most they unconsciously identify it with the biblical 4 horsemen and possibly even for those who remember, Live Aid. But thankfully its not the full story.
Although at this point Divya and I had step foot in Ethiopia previously via long haul flights to Malawi spending 8 hours in Addis airport, this was in fact the first time we were setting foot onto the promised land for many and a country termed as the cradle of civilisation.
The first thing that will shock many is that Addis Ababa is not barren. It is beautiful in only ways that can be described as a traditionally cultured civilisation. As you drive from the airport you will see a range of incredible wildlife across the skies and remarkably beautiful people going about their daily lives with many wearing beautifully crafted kaftans. With religious buildings ranging from churches, synagogues and mosques side by side adorned by its faithful worshippers and due to the Coptic traditions that are prevalent, it's hard to distinguish one from another. It is simply peaceful.
There is undoubtably a real sense of pluralism in the country. Something that has evaded so called "modern" societies worldwide and unfortunately parts of India included.
In total we spent over 5 weeks in this magnificent country, where I witnessed everything from the ancient dances that originated from the time of Moses that were being performed in the middle of a eucalyptus forest, through to our guide and friend Kifley taking us to the interiors where you could see local life in all is glory. It is funny because my memories of the country are romantically dusky – it's a country where people genuinely love Indians. Where traditional values are not lost, even in the commercial world. A country whose heart is solely placed on bringing Africa as a united front as it is Headquarters to the African Union.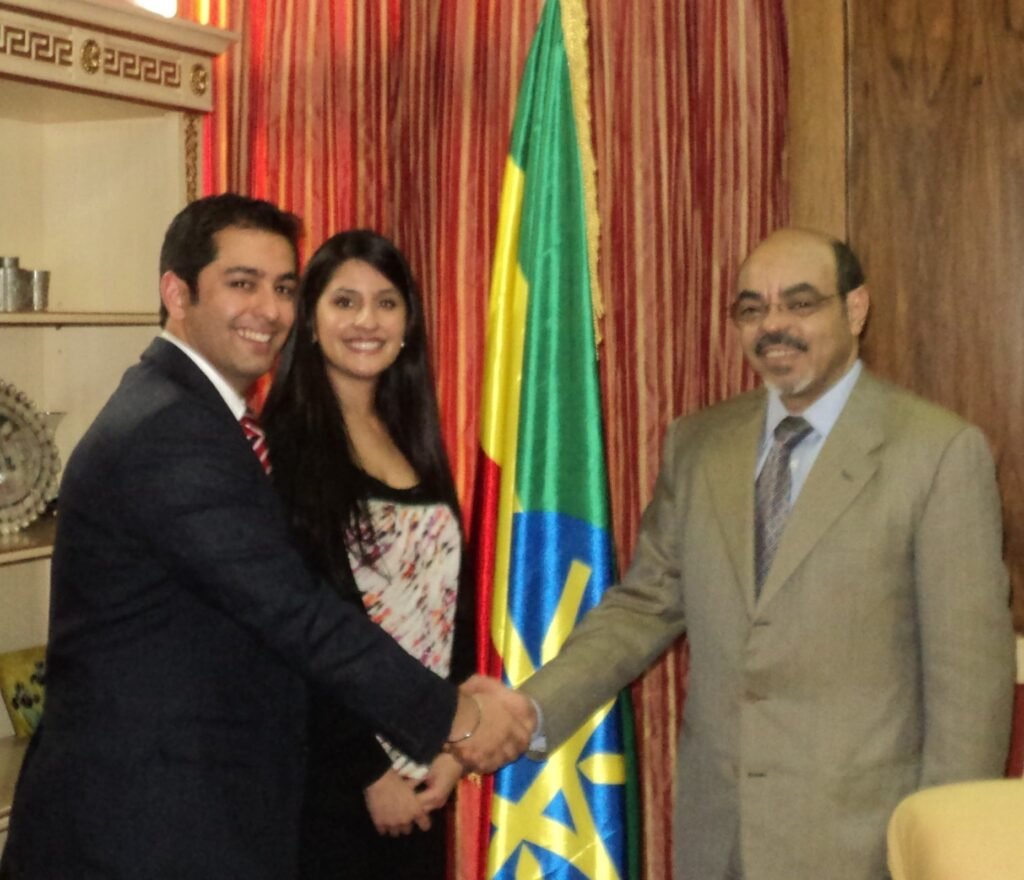 Going through the city you can still see remnants of the Italian influence, with restaurants such as Castelis featuring some of the best Italian cuisine you can get in the region. It's a pity that its management lacked the same enthusiasm as its staff who would often speak to me Italian – pushing my novice skills to its limit (which is not hard to do)!
Meeting with Prime Minister Meles Zenawi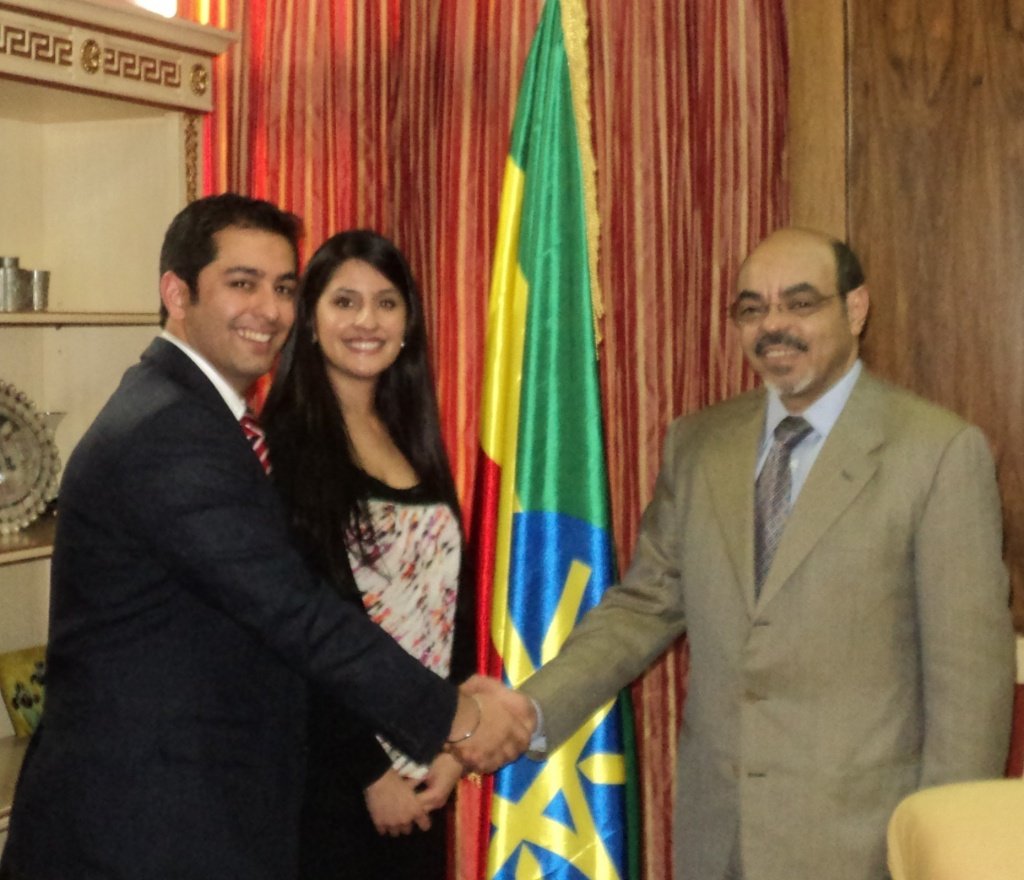 During our visit we had the opportunity to have a sit-down discussion with the PM on the opportunities in the country and to gain further insights into his own unique vision. After all, PM Meles Zenawi was one of the last real heroes of worldwide politics. He fought against the harsh dictatorship and subsequently helped to end the civil wars that impacted the country for 17 years, which saw him become the country's first President. Meeting with any PM is always a true honour, but this was different. PM Meles Zenawi came in as humble as could be. He smiled and gave me a warm embrace, immediately picking up on my Kara and spoke about how he loved the Sikhs and India. More so, joking about Birmingham (UK) being a mini India in its own right. From there I knew we would get along.
PM Meles during our almost 3 hour interaction, was not a traditional politician. He did not muddle his words in cryptic meanings or diplomatic statements. Rather it was like speaking to an old friend, he shared with me how during the civil unrest he in fact had enrolled himself on an Open University course at the same time. For him, he saw personal development and education as a way-out for his community and had to lead by example. He also saw the shifting changes in the world as a promise for the rise of the countries like India, China and Ethiopia, (keeping in mind this was in 2011 where the rise of India was not as media significant as it was now). He would often refer to India as an old friend to Ethiopia and whose strength is equally met by its enormous established diaspora. He also spoke passionately about climate change, again at a time where its popularity amongst politicians was not evident, and his desire for an African fund that would be invested into renewable energy concepts and ensuring greater internal resources for Africa as a whole. There is so much to this person that most would ever realise and much of what was spoken about could not be recorded here, from his insights into Eritrea through to the changing face of the region and emergence of China.
If a PM were to be the absolute measure of its people, then this one did his country proud. Over the course of our time together we did keep in touch and I believe the world lost someone very special when he passed away in 2012. 000


Other Podcasts you may like